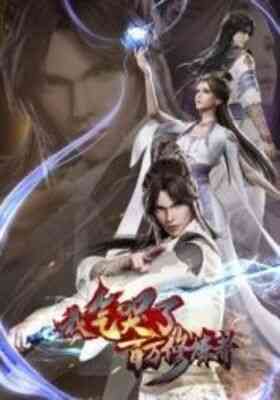 I Upset Millions Of Cultivators
I Upset Millions Of Cultivators
I Annoyed Millions of Cultivators tells the story of a Jiangbei student who fought valiantly at the subway station and was blessed by the system. Fortunately, he hosts the system and travels to another world. In this different world full of cultivators, Jiangbei had turned from a trash in a small town to a child genius in everyone's eyes. Relying on the system, Jiangbei has started the road of improvement and become stronger just by playing treasures, and pissing people off. After a series of chaos and poetry battles, Jiangbei gradually developed feelings for his relatives here. Jiangbei, his genius brother Jiangnan, and Wu Wang's daughter, Hou Yanlan, join hands to fight against mysterious forces and endless evil spirits.As the story progresses, Jiangbei's mysterious life experiences are gradually revealed, and the grievances and hatred of the previous generation continue to Jiangbei. Seventeen years ago, Jiang Wanguan was hunted by an enemy family. In desperation, he carried Jiangbei and Jiangnan who were still babies across the endless waters from the central continent to the northern continent where auras were rare, and their whereabouts were still a mystery to this day. With the arrival of a mysterious power, the old seal will be broken, destroying the peaceful life. Jiangbei emerged from battle after battle, saw the origin of the mysterious power, and solved the crisis. The earth-shaking battle severed the "unparalleled connection between the world and the earth". The geniuses of the central continent came to the northern continent with the help of the teleportation formation. In order to protect the peace of the continent, Jiangbei faced the geniuses of the central continent, showing their strength, forcing them one by one.After teleportation is gone, space and time are blocked again, and the world is isolated. After learning that his mother was not dead, Jiangbei was imprisoned by the Ten Thousand Demonic Sect of the Starfall Continent for nearly two decades, determined to cross the mysterious and vast endless sea, to the central continent of this world, and set foot on the path to save his mother. A glorious journey.
Episode your are watching right now anime online of I Upset Millions Of Cultivators Ep
008
.
Next episode to watch anime online of I Upset Millions Of Cultivators is
009
.
Previous episode of Anime you are watching online of Show I Upset Millions Of Cultivators is
007
.
Comment
Anime
Episode

008
Rules
Flagging

- If you see anyone violating the rules, please use the report button ("mark as inappropriate"). Disliking an opinion is not a valid reason for flagging.

Spoilers

- Do not post them! It doesn't matter if someone asked for them, or not - it will still result in a warning and/or a ban. Comments containing intentional and unprovoked spoilers (posts like "X is the Beast Titan" "X is Y's brother") that are clearly not theories or guesses will result in an instant ban.

- Pointless text/text that can be identifiable as spoliers such as "Everyone dies" or "Han shot first!" is not allowed. We are not Meme Central nor do we want to be.

- If you want to discuss future episodes, we have a channel dedicated to spoilers on our Discord.

Stay On Topic!

- One way or another, keep comments related to the anime at hand or about 123animehub in general.

Flaming / Swearing

- While swearing is allowed (unless really excessive), do not direct it at other users. In any way, do not start or participate in any flame wars. Flag comments violating this rule and we will deal with them accordingly.

Self-Promoting / Advertising

- While it is okay to mention other anime/manga websites, do not deliberately advertise them.

- These types of Youtube videos will not be tolerated:

Non anime related

"Anime Rant" videos will be removed since we have no way of confirm whether it's for self-promoting or no.

- Also, comments are not an advertising board!

Comments containing just links with no text will usually be removed, unless they're an answer to another comment.

Any links leading to viruses/phishing sites/etc are forbidden.

NSFW

- NSFW images are restricted for NSFW anime. If the anime you are on is not NSFW, then NSFW is not allowed. NSFW in this case, refers to ecchi. No hentai is allowed in any case.

Profile Pictures

- Comments made by users with NSFW profile pictures may be removed, depending on the contents of the picture. Slight ecchi/fanservice is allowed but hentai is not.

Posting Pictures

- Limit comments to a maximum of 3 images or less.

- Memes are allowed to the extent of:

They are on-topic and relevant(Anime related).
They do not spoil anything in the current or future episodes.
They do not contain questionable content (ex: Hentai)

Most Importantly: Use Common Sense!

- If you think you'll get in trouble for what you're about to do, don't do it.

Moderation

- A moderator's verdict is final and arguing with them will only cause further punishment.